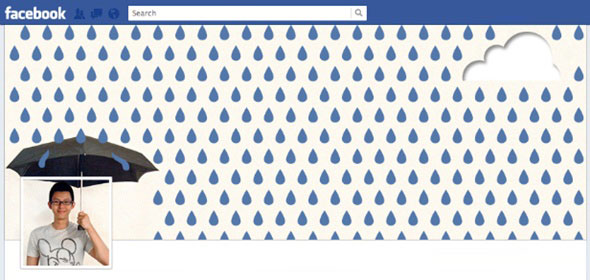 One of the most common questions I'm asked is, "How do I manage an effective Facebook page?", or "What should I post on Twitter?". The answer really varies depending on your brand and how you want your company to be perceived by the public. If you're not sure what your brand persona is, think it through first, and then head on back here.
Now that you're ready to start posting, it's time to buckle in and start typing. But many folks hit a wall because they simply don't know what people will find interesting, or what type of posts will be best for their bottom line. Here are some pointers to help get those creative juices flowing:
Seasonal specials and sales
Do you regularly have clearance sales for back-to-school? How about Black Friday or holiday sales? Social media is the perfect place to post your sales, coupons, and clearance items. When people believe they will save money by following you regularly, then they are more enticed to click that "like" button.
Other seasonal topics
In addition to sales, you may have seasonally relevant information that your customers would love to share with their friends. For example, let's say you sell kitchen equipment and Thanksgiving is right around the corner. Post a recipe that you love, and as a bonus, you might mention one of your kitchen gadgets that makes the job so much easier.
When inspiration strikes, make the time
You may not have time to write a long post, but if you have a quick and quirky idea for a post, then strike while the iron's hot! If you're the type that likes to carefully think through the message before going public, then write the post right NOW, and then schedule it for later. That will give you ample time to go back and proofread, without losing that spark of inspiration you had earlier.
Start blogging regularly
It may not sound related to social media, but blogging is one of the easiest ways to keep regular contact with your audience and come up with fun and exciting topics. Every time you write a blog, post a link on Facebook/Twitter. An added bonus? Now that blog info is on your website too, helping with your SEO standings. Go you!
What is your company up to these days?
Are you at a trade show today? Did you get a brand new shipment of clocks and can't wait to sync up their times? Post about it! The neatest thing about social media is that it is up-to-date and taking place right here, right now. So tell your followers what you're up to!
Use #hashtags, @mentions, and other fancy gizmos
It can be tough to keep up with all the new features on social media these days. But it's imperative to try and use these to your advantage. The best #hashtags and @mentions are those that are trending right now, and will get the most eyes on your post. Don't go out of your way to use hashtags that have nothing to do with your brand, but do keep an eye on those trends that match up, and catch the wave while you can!
Most Importantly…
Share things that other people actually want to see. If your content is boring and irrelevant, that's a quick ticket to getting Unfollowed. Don't let that deter you though! With a little practice you'll become a social media star in no time.
And regardless of what you post, remember to be personable, the same way you would talk to customers directly. Remember your brand persona and try to remain consistent and cordial with your fans. This may include seasonal greetings, sharing a little humor, and being informative and educational so your fans see value in your posts.
Want more ideas, or personal guidance on managing your social network campaign(s)? Contact us for a quote, we would be happy to help!
Latest posts by JT Website Design Inc.
(see all)