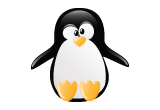 It's been a couple months since Google Penguin made its debut, but some website owners are just now becoming aware of the major search engine change that could have affected their site traffic. For those that were aware, you are probably just now recovering and finishing the cleanup required to fix your Google rankings.
Google Penguin was initially called the "over optimization filter" and later the "webspam algorithm". "Penguin" was the internal name used for the algorithm change that was Google's way of leveling the playing field between webmasters who post high quality content, resulting in good SEO rankings, and those who were just wildly aggressive – also resulting in good SEO rankings. After Google Penguin, the latter category of webmasters saw their rankings and traffic penalized, even to the point of plummeting.
How does Google Penguin affect you? It may already have impacted your site without you knowing it, since most of the penalties were imposed when Google Penguin was first unveiled. There may have been penalties imposed on you that you didn't necessarily "deserve", but more than likely those kinks have worked themselves out by now. In another development, Google penalized thousands of parked domain sites a short time later in an attempt to get rid of the "fake" websites littering the Internet. This was a noble endeavor, but there were many legitimate sites that were mistaken for parked domain sites. If your site was one of them, it should no longer be affected at this point.
Google Penguin is good for sites that feature good web design, great content and above board SEO practices. It's bad for everyone else, but hopefully your site is in the "good" category. You can make sure that it is by:
Using appropriate link building techniques (only linking to outbound sites that are relevant to your content, doing proper inbound linking and staying away from "link buying")
Staying away from "black hat" SEO techniques like keyword spamming/keyword stuffing.
Content is still king in the SEO game, so writing unique and fresh content is the way to get your crown.
Utilize social media and other organic/viral marketing strategies. If "real" people like your website, Google will too.
If you suspect that your site may be penalized by Google Penguin, contact JT Website Design to request a website analysis. We may be able to help you get your site on the straight and narrow, and off the radar of Google Penguin.
Latest posts by Jackie Taferner
(see all)